Training for mobile crane operators
W ośrodku szkoleniowym ERGON prowadzimy szkolenia operatorów i konserwatorów na wiele różnych maszyn i urządzeń, a w tym na żurawie samojezdne. Opracowaliśmy szczegółowy i efektywny program kursów, regulowanych przez Urząd Dozoru Technicznego. Podczas trwania szkolenia zdobędziesz wiedzę w zakresie budowy urządzenia, jego bezpiecznej eksploatacji oraz prowadzenia niezbędnych dokumentacji konserwatorskich. Całość zwieńczona jest egzaminem UDT. Dzięki naszej wysokiej zdawalności egzaminów otrzymasz certyfikat UDT.
Course of training
Opracowaliśmy proces szkoleniowy zgodny z wymogami UDT. Analogicznie do egzaminu państwowego, podzieliliśmy kurs na część teoretyczną oraz część praktyczną. W ciągu trwania szkolenia możesz skorzystać z naszego bogatego zaplecza maszyn. Podczas uczestnictwa w blokach zajęciowych zdobędziesz wiedzę z zakresu:
przepisów Bezpieczeństwa i Higieny Pracy,
konstrukcji i budowy żurawi,
prowadzenia wymaganej dokumentacji technicznej maszyny,
obsługi maszyny i jej bezpiecznej eksploatacji,
nauczysz się poruszać maszyną w obrębie placu manewrowego,
wykonasz zadania zlecone przez naszych szkoleniowców.
Egzamin na operatora/konserwatora żurawi samojezdnych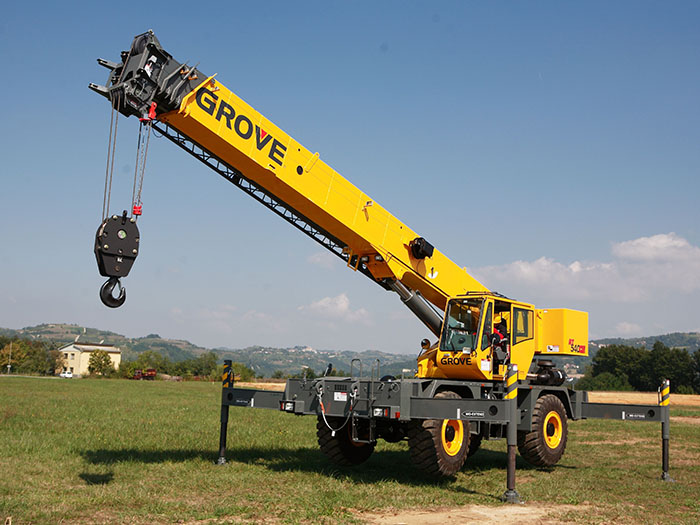 Egzamin operatora lub konserwatora żurawi samojezdnych rozpoczyna się od części teoretycznej. Zawiera ona test pisemny z 15 pytaniami zamkniętymi, jednokrotnego wyboru. Poprawna odpowiedź na 11 z nich daje gwarancję zaliczenia tej części. Następnie zostaniesz odprowadzony na plac manewrowy, gdzie pod nadzorem komisji UDT należy wykazać swoje umiejętności jazdy, poruszania się po placu manewrowym oraz bezpiecznej eksploatacji urządzenia.
Validity of allowances
Gdy kursant z powodzeniem ukończy szkolenie i egzamin UDT otrzymuje certyfikat uprawniający do pracy operatora i konserwatora. Zaświadczenia UDT honorowane są na terenie całej Unii Europejskiej. Ważność dokumentów dla wszelkich żurawi wynosi od 3-5 lat, po czym należy je regularnie odnawiać.
Adresaci kursu
By stać się uczestnikiem kursu, należy spełnić kilka warunków:
be at least 18 years old,
nie mieć przeciwwskazań do wykonywania zawodu,
posiadać co najmniej wykształcenie podstawowe,
posiadać prawo jazdy kategorii B.
Classification of cranes
Żurawie stanowią dużą część maszyn użytkowanych w przemyśle budowlanym i transportowym. Klasyfikuje się je przez wzgląd na: mechanizmy obrotowe, rodzaj podstawy, typ montażu, ograniczenia w udźwigu oraz rodzaj napędu. W swojej kolekcji dysponujemy:
żurawiami przewoźnymi i przenośnymi,
żurawiami samojezdnymi,
żurawiami szynowymi,
żurawiami wieżowymi i szybkomontującymi,
żurawiami kolejowymi i na pojazdach kolejowych,
żurawiami pokładowymi,
żurawiami pływającymi.
Zarobki operatorów i konserwatorów żurawi samojezdnych
Zarobki operatorów i konserwatorów żurawi samojezdnych są zróżnicowane pod kątem doświadczenia pracowników. Mediana wynagrodzenia, na rok 2022 kształtuje się na poziomie 3-4 tysięcy złotych brutto miesięcznie. Zarobki operatorów/konserwatorów znacznie różnią się za granicą – są kilka razy większe.
Gdzie prowadzimy szkolenia?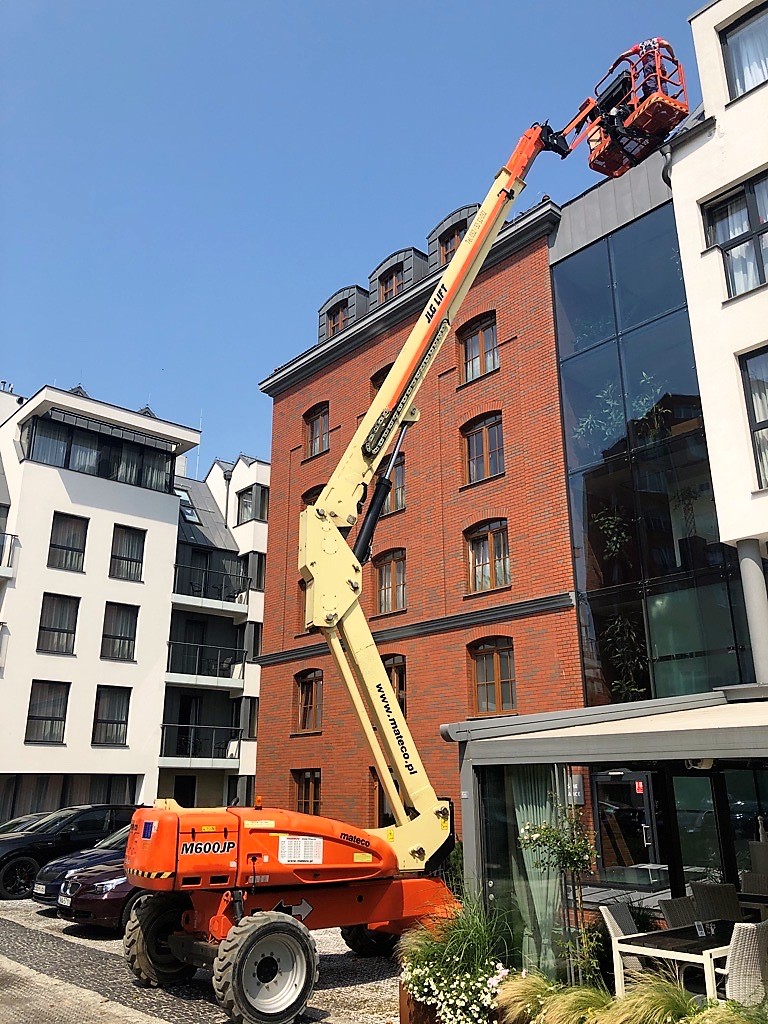 Szkolenia przeprowadzamy w Warszawie. Wychodząc naprzeciw oczekiwaniom klientów oferujemy również usługę szkoleniową z dojazdem do klienta. Dodatkowo prowadzimy szkolenia grupowe i pojedyncze.
Pozostałe kursy w ofercie ERGON:
crane operator,
scissor lift operator freewheeling,
UDT/TDT/WDT entitlements,
operation of pressure equipment,
UDT training,
maintenance of materials handling equipment,
maintainer of equipment for the disabled,
construction machinery operator,
forklift operator,
mobile platform operator,
flange fitter,
Forklift trucks - become qualified as an operator,
aerial work platform maintainer,
mobile platform operator,
aerial work platform operator,
telescopic loader operator,
freight lift operator,
crane operator,
operation and maintenance of unloading and loading equipment,
TDT entitlements,
UNO - use, risks and TDT powers,
konserwator urządzeń UDT.
Questions and Answers
Jakie wymagania obowiązują dla przyszłych kursantów?

Przed przystąpieniem do szkolenia kursanci powinni: być pełnoletni, posiadać podstawowe wykształcenie, mieć prawo jazdy kategorii B oraz co najmniej podstawowe wykształcenie.
Jakie są zarobki operatorów i konserwatorów żurawi samojezdnych na rok 2022?

Mediana zarobków kształtuje się na poziomie 3-4 tysięcy złotych brutto miesięcznie.
More information: