Telehandler operator - course
The Operators Training Centre is a company dedicated to professional and comprehensive training for operators of handling equipment. We are one of the entities with the most experience on the market. We conduct classes in accordance with all current UDT requirements. We have an extensive programme of classes prepared on the basis of all the most important assumptions of technical supervision.
Course flow
Our classes are divided into two main parts: theoretical and practical. The practical part involves learning how to operate all the systems of the loader on sample equipment. The theory, on the other hand, involves attending lectures presenting everything you need to know about the equipment you will be handling.
In our classes we teach:
equipment hydraulics and electronics,
the correct and economical use of equipment during operation,
workstation preparation,
device control,
basic maintenance skills,
working in different conditions,
everything to do with UDT,
categories of equipment,
required formal aspects,
HEALTH AND SAFETY.
Examination before the Board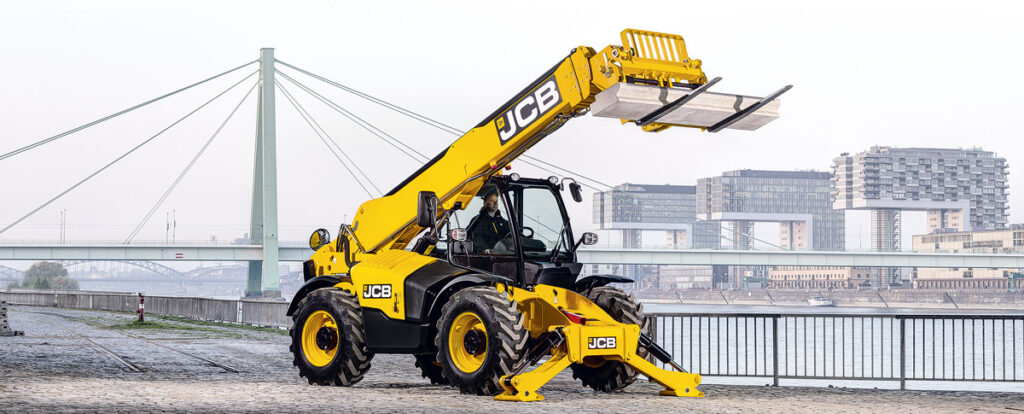 Completion of our course is not synonymous with being certified and being able to work. First of all, you have to pass a state examination before a commission from the Office of Technical Inspection. The examination, like the training itself, consists of a theoretical and practical part. Our training always takes into account all current requirements for passing the exam.
Courses - location
All courses are conducted at the company's central office in Warsaw and at regional locations throughout Poland. We take into account the possibility of conducting classes at the customer's location. The course may be closed or open. Price and date depend on the interest in a given training course. More details can be found on our website.
Completion of the UDT course
Completion of the training course guarantees all the necessary skills to operate telescopic handlers. The graduate should be able to handle a wide variety of working conditions with ease, be familiar with the design of the equipment, its technical specifications, be able to detect and repair simple faults and know how to operate the equipment safely. These skills should make it easy for him or her to find a job as a telehandler operator in a wide variety of industries.
Work
The work of a telehandler operator is useful in a great many places. These include:
magazines,
building yards,
industrial halls,
ports,
shipyards.
Among the training courses we offer are also courses for operators of other handling equipment, their maintainers and service technicians. At OSO, we also offer a range of services for servicing and selling new and used equipment.
The brands we support are:
Jungheinrich,
Toyota,
BT,
Taski,
Hako,
HC,
OMG,
Manitou,
Hyundai,
Still,
Linde,
Nissan,
Komatsu,
Mitsubishi,
Hyster,
Yale,
OMV,
Clark,
Bauman.
Training requirements
Those wishing to join the course should:
be over 18 years of age,
have a medical certificate stating that there are no medical contraindications,
have at least a primary school education.
Telescopic loader
Telescopic handlers are included in a special category of the Technical Inspection Authority called handling equipment. They are mainly involved in work that requires loading and unloading of materials in warehouses, production and transhipment halls. Telescopic handlers, like all handling equipment, are subject to inspections and registration with the Office of Technical Inspection, which means that in order to work as a telehandler, you first need to obtain the relevant qualifications. This is what our course prepares you for.
Description of telescopic handlers
The most important application of telehandlers is their use for handling bulky materials that, for various reasons, cannot be moved with forklifts or similar equipment. They are particularly well suited to handling loads at heights of up to several tens of metres.
The telehandler consists of a telescopic boom that extends both horizontally and vertically.
Telehandler categories
The chargers are divided into:
Questions and Answers
What do our courses look like?

Training at OSO is provided by some of the best specialists. Classes include comprehensive preparation for the operation and basic maintenance of telehandlers. We teach theory and practice skills and prepare you for the state exam.
What are the requirements for potential trainees?

A medical certificate stating that there are no contraindications to the job must be submitted prior to the training. Those wishing to take part in our classes must also have at least a primary school education and be of legal age.
Where does a telehandler operator work?

Telehandler operators are involved in moving goods in places where it would be difficult to use other equipment. They prove themselves in warehouses or production halls, for example.
More information: