Course for tower and high-speed cranes
Ośrodek szkoleniowy ERGON od ponad 15 lat zajmuje się przeprowadzaniem szkoleń z obsługi i konserwacji urządzeń transportu bliskiego. Oferujemy szkolenie na operatora i/lub konserwatora żurawi szybkomontujących.
Na jakie kategorie możemy podzielić żurawia wieżowego?
Żurawie wieżowe dzielimy na kilka kategorii, takich jak:
na sposób montażu – przejezdne i stacjonarne,
na typ wysięgnika – wychylne i wspornikowe,
na rodzaj montażu – szybkomontujące i składane w częściach,
na mechanizmy zastosowane – dolne oraz górno obrotowe.
Każdy żuraw oraz inne urządzenia techniczne podlegają dozorowi technicznemu. Jeśli chcemy rozpocząć pracę z żurawiem szybkomontującym, a także wieżowym, musimy posiadać uprawnienia wydawane przez UDT. Kwalifikacje tyczą się zarówno konserwatorów jak i operatorów.
Nasz program kursu
Program powstał, by uczestnicy szkolenia mogli uzyskać odpowiednią wiedzę z zakresu teorii i praktyki. Nasze szkolenie przeprowadzane jest przez wyspecjalizowanych wykładowców, którzy poprowadzą Państwa przez cały okres trwania nauki.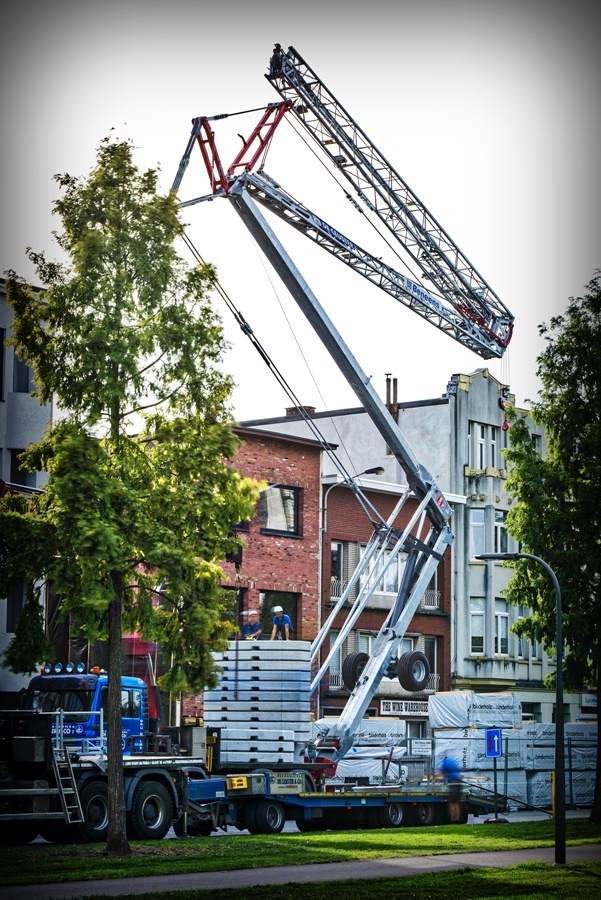 Podczas kursu uczestnicy dowiedzą się na temat żurawia wieżowego i szybkomontującego, takich informacji jak:
konstrukcja, funkcje i działanie żurawia,
jakie obowiązki musi spełniać konserwator i operator,
bezpieczna eksploatacja urządzenia,
health and safety rules,
technical supervision,
umiejętna ocena stanu technicznego żurawia,
w jaki sposób radzić sobie z usterkami,
odpowiednie przeprowadzenie konserwacji – dotyczy konserwatora,
jak kontrolować żurawia w odpowiedni sposób.
Po zajęciach wykładowych, odbywają się zajęcia praktyczne, podczas których kursant jest uczony jak bezpiecznie pracować z urządzeniem. Stawiamy na profesjonalne wyszkolenie naszych podopiecznych, dzięki naszej wykwalifikowanej kadrze.
Jak uzyskać uprawnienia na żurawia?
Uzyskanie takich kwalifikacji nie należy do najtrudniejszych, na początku należy odbyć kurs w celu przyuczenia, odnośnie żurawia wieżowego i szybkomontującego. Po ukończonym kursie musimy stawić się przed komisją UDT i rozpocząć egzamin pisemny sprawdzający wiedzę na temat wybranego urządzenia. Jeśli zaliczymy egzamin składający się z wiedzy teoretycznej, należy przystąpić do kolejnego egzaminu, osoba zdająca musi wykazać się pozyskanymi na kursie umiejętnościami pracy z maszyną.
Jak uda nam się zaliczyć oba egzaminy, nastąpi moment wydania nam dokumentu uprawniającego do pracy z żurawiem. Czas trwania okresu przez jaki dokument jest ważny, wynosi 5 lat. Istnieje możliwość wydłużenia tego okresu, poprzez złożenie wniosku, lecz aby został uznany, trzeba przepracować na żurawiu co najmniej 3 lata od momentu wydania dokumentu.

Zastosowanie żurawia wieżowego
Żuraw wieżowy jest niczym innym jak dźwignicą, która złożona jest z wieży umieszczonej na stacjonarnym lub ruchomym podwoziu oraz z wysięgnika wychylnego albo poziomego. Zastosowanie znalazł w pracach budowlanych, a dokładnie przy budowie mieszkań lub pracach przemysłowych. Jego działanie opiera się na transporcie materiałów oraz na montażu elementów ciężkich. Dużą zaletą tego urządzenia jest wysięgnik, a dokładnie jego długość, a także ilość napędów jakich używa, które odpowiadają za wykonywane czynności.
Where do we train?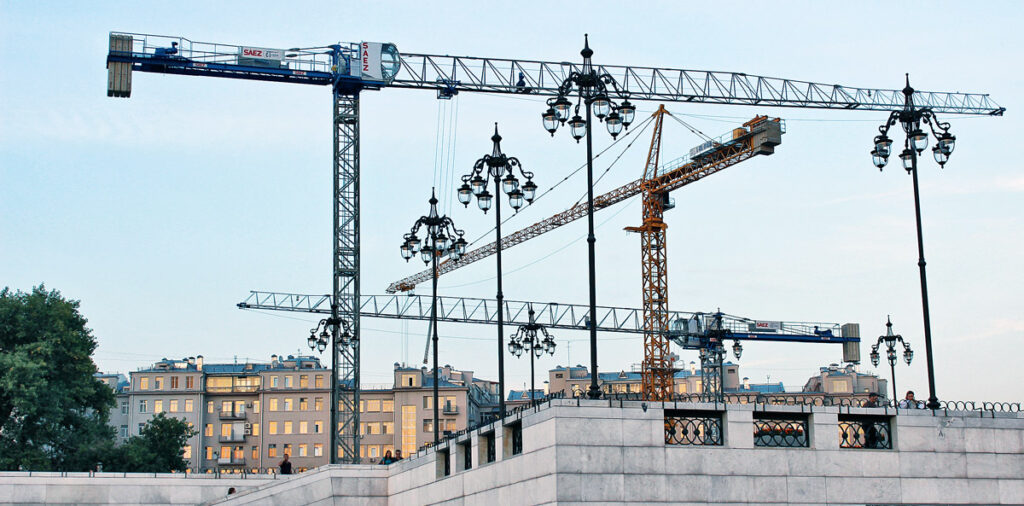 Szkolenia przeprowadzamy na terenie całej Polski, posiadamy ośrodki szkoleniowe w większych miastach na terenie całego kraju. Dla naszych klientów jesteśmy wstanie przyjechać nawet pod wskazany adres i przeprowadzić szkolenie w siedzibie klienta.
Inne nasze szkolenia
Oferujemy także kursy szkolące na inne typy urządzeń technicznych, do tej grupy zaliczamy:
forklift trucks,
telescopic handlers,
wszystkie rodzaje żurawi,
cranes,
wciągarki i wciągniki.
Jeśli zainteresowało Cię nasze szkolenie to zapraszamy do kontaktu z nami.
Questions and Answers
Jak zdobyć uprawnienia na żurawia wieżowego?

Jeśli chcemy zdobyć uprawnienia na żurawia wieżowego i szybkomontującego, należy odbyć kurs, który przygotuje uczestnika do pracy z maszyną. Po zakończonym kursie trzeba przystąpić do egzaminu państwowego, a po jego zaliczeniu zdobędziemy UDT qualifications na tę maszynę.
Czego dowiem się na kursie operatora żurawia szybkomontującego?

Podczas trwania kursu dowiedzieć możesz się na temat żurawia wieżowego oraz szybkomontującego wiadomości jak: zasady BHP, informacji o konstrukcji maszyn, informacji o dozorze technicznym oraz wiele innych ważnych stwierdzeń.
Kto jest jednostką egzaminacyjną, podczas egzaminu na operatora żurawi wieżowych?

Podczas egzaminu państwowego na operatora żurawi wieżowych, jednostką egzaminacyjną jest Urząd Dozoru Technicznego.
Ile lat są ważne uprawnienia operatora żurawi szybkomontujących?

Uprawnienia operatora UDT żurawi szybkomontujących są ważne przez 5 lat.
More information: