Gain soldering qualifications
Z lutowaniem najczęściej mamy do czynienia przy elektronice i elektryce, gdzie musimy połączyć ze sobą różne metale. Na kursie dowiesz się, w jaki sposób spajać owe metale, używając spoiwa. Podczas tego procesu części, które chcemy połączyć nagrzewają się (ale nie topią). Gwarancją dobrego połączenia dwóch części jest uprzednie dokładne wyczyszczenie powierzchni lutowanej, zarówno mechaniczne, jak i chemiczne. Do kontroli połączenia elementów wykonuje się próbę wodną, gdyż w ten sposób łatwo zauważyć przecieki, czy coś nie wymaga poprawy.
Lutowanie dzielimy na następujące rodzaje:
miękkie – polega na rozgrzewaniu temperatury lutu do maksymalnie 450C,
twarde – polega na rozgrzewaniu temperatury lutu powyżej 450C,
płomieniowe – wykorzystuje się płomień gazowy, który nagrzewa się bezpośrednio do wymaganej temperatury,
zgrzewanie doczołowe oporowe – następuje poprzez nagrzanie powierzchni łączonych prądem elektrycznym.
Na naszym kursie dowiesz się wszystkiego o lutowaniu, poznasz rodzaje i właściwości, a zdobytą wiedzę wykorzystasz następnie w praktyce podczas ćwiczeń z instruktorem.
Praca w branży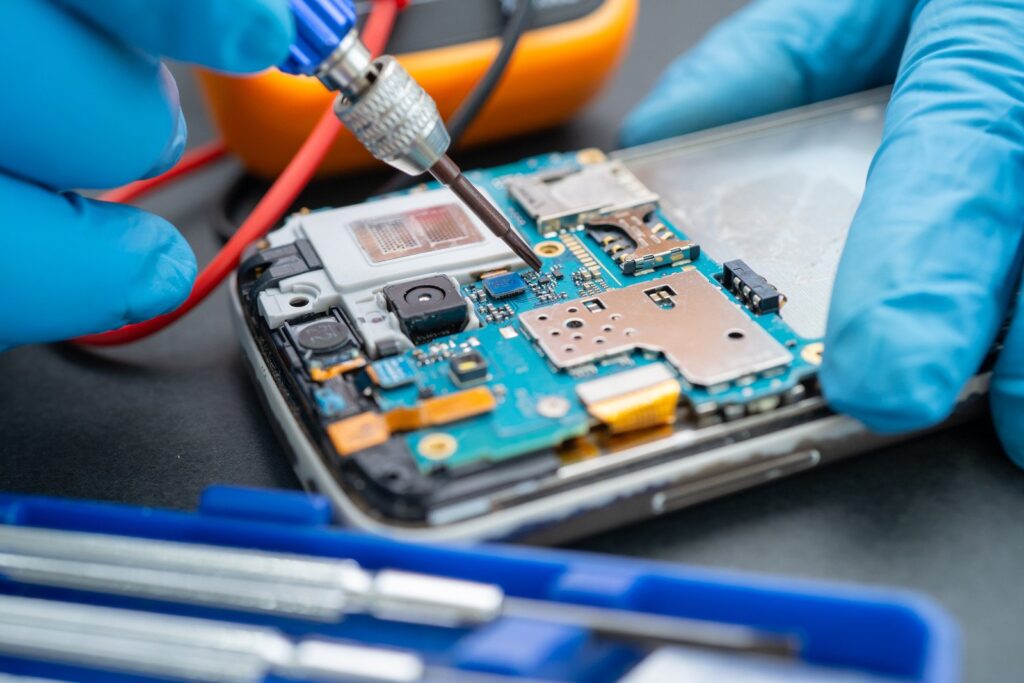 Z tak zdobytymi umiejętnościami znajdziesz pracę w przemyśle elektrycznym, elektrotechnicznym, elektronicznym oraz telekomunikacyjnym. Wszędzie tam, gdzie jest potrzeba łączenia przewodów m.in. elektrycznych.
Lutowanie jest również wykorzystywane w blacharstwie, np. przy produkcji rynien, do produkcji samochodów.
Innym miejscem, gdzie jest to niezbędna profesja jest praca przy układach scalonych. Połączenie lutowane lepiej przewodzą prąd niż spawane, dlatego w miejscach, gdzie przewody nie muszą niczego dźwigać, a jedynie zapewnić dobre przewodzenie, najczęściej są one lutowane.
Wybierz szkolenie odpowiednie do Twoich potrzeb. Oferujemy wykłady z teorii, również zdalnie. Następnie odbędą się zajęcia praktyczne, a po skończonym dwu częściowym szkoleniu będziesz mógł podejść do egzaminu na uprawnienia.
Nauczymy Cię m.in.:
jaką wybrać lutownicę oraz zestaw elementów niezbędnych do pracy,
jak rozwiązywać problemy i naprawiać każdą nieścisłość,
czynności krok po kroku.
Etapy procesu lutowania (kolejność jest bardzo ważna):
odpowiednie ukształtowanie oraz wyczyszczenie powierzchni, które będą łączone,
nagrzanie łączonych części do temperatury o 30–50 stopni wyższej, niż temperatura topnienia lutu,
nałożenie topnika, roztopienia lutu i umieszczenia go między łączonymi powierzchniami,
wzajemna adhezja i dyfuzja,
skrzepnięcie i schłodzenie lutowiny.
Praktyka nie raz pokazała, że wymienione etapy zazębiają się, a czasem przebiegają jednocześnie.
W trakcie szkolenia nauczysz się też trzech ważnych rzeczy, które prowadzą do idealnego efektu lutowania, a są to: przygotowanie, cynowanie i na koniec lutowanie.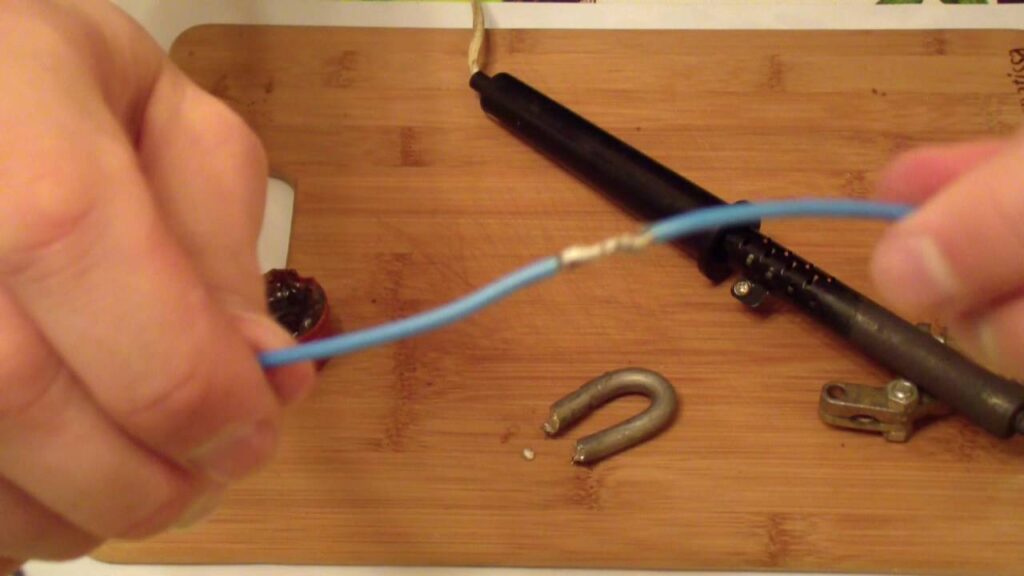 Wymagania od uczestnika szkolenia:
at least 18 years of age,
at least a basic education,
a medical certificate stating that there are no contraindications to exercising the profession.
Kurs kończy się egzaminem, po którym wystawiany jest certyfikat uprawniający do pracy na stanowisku lutowniczym na terenie całej Polski oraz Unii Europejskiej.
About us
Szkolenia prowadzimy od ponad 15 lat.
Działamy na terenie całej Polski.
Współpracujemy m.in. z UDT, TDT, WDT i IMBIGS.
Oferujemy szkolenia otwarte (sprawdź nasz harmonogram).
Chętnie organizujemy kursy zamknięte – zapraszamy do kontaktu.
Posiadamy doświadczoną kadrę szkoleniowców.
Oferujemy szkolenia spawalnicze, wysokościowe; G1, G2, G3; z zakresu obsługi (operowania i konserwacji) urządzeń technicznych, tj. żurawi, suwnic, podestów ruchomych czy ładowarek teleskopowych.
Masz pytania? Zadzwoń lub napisz, odpowiadamy tak szybko, ja to możliwe. Pomożemy też w wyborze szkolenia, jeśli nie jesteś pewny, które będzie dla Ciebie odpowiednie.
Questions and Answers
Jakie są rodzaje lutowania?

Lutowanie możemy podzielić na cztery główne rodzaje i są to: lutowanie miękkie oraz twarde, lutowanie płomieniowe oraz zgrzewanie doczołowo oporowe. Różnią się głównie wymaganą temperaturą materiału.
Czy każdy może wziąć udział w kursie?

Aby wziąć udział w szkoleniu należy mieć ukończone 18 lat, posiadać co najmniej podstawowe wykształcenie oraz zaświadczenie lekarskie o braku przeciwwskazań do wykonania tego zawodu.
Czego można się nauczyć na szkoleniu?

Uczymy pełnej teorii odnośnie lutownic oraz samego lutowania, między innymi dowiesz się: jak wybrać lutownicę oraz narzędzia niezbędne do pracy, jak radzić sobie z wszelkimi trudnościami oraz jakie czynności kolejno należy wykonać, aby dobrze lutować.
More information: