Applications and types of forklift trucks
Forklift trucks is the most common name for mechanical lift trucks. These machines are primarily used for handling or transporting items with considerable weight. They are mostly used in warehouses, construction companies or the logistics industry.
Breakdown of trolleys by power supply
We can divide forklift trucks into power types. We distinguish between forklift trucks gas, combustion and electric. Gas-fired and flue gas-fired are usually used in the open air. If they are used indoors, they must be fitted with a specialised filter. They will perform well on all sorts of uneven surfaces as they have four-wheel drive for better traction.
Powered trolleys are usually used indoors. They are very often equipped with light-coloured wheels that do not dirty surfaces when manoeuvring. Four-wheel or three-wheel drive units are available for sale. The latter are much more manoeuvrable and are therefore ideal for narrow and winding spaces.
Breakdown of trolleys by purpose
Trolleys can also be divided according to their use, with such criteria distinguishing nine types: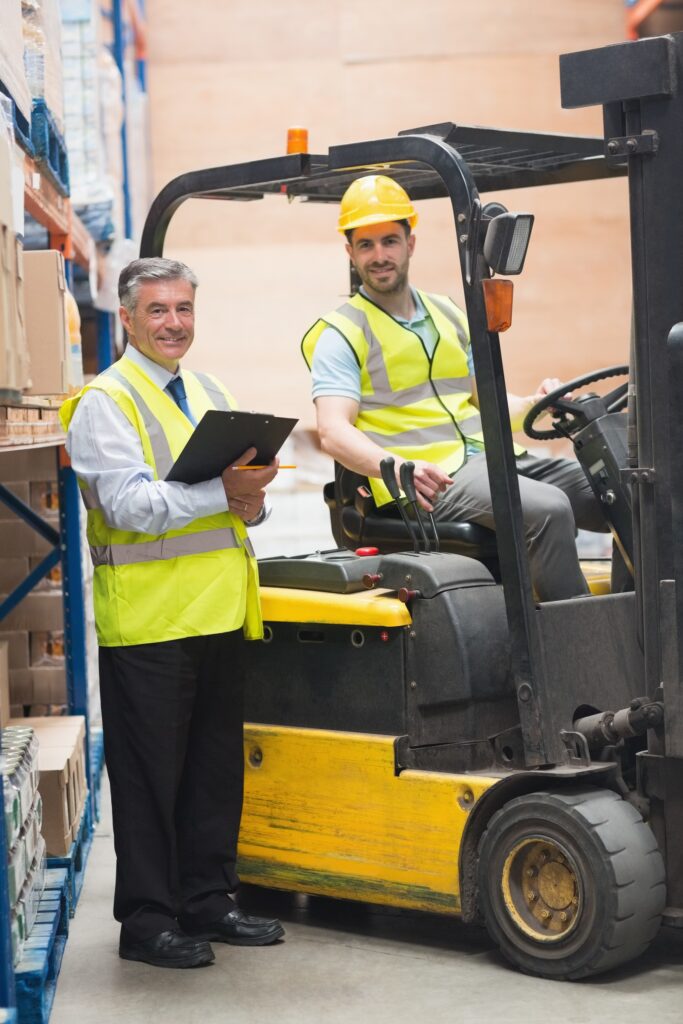 Side - As their name suggests, they enable side loading. They are typically used for transporting parts of unusual dimensions, and are distinguished by their high upward reach and manoeuvrability. This equipment is characterised by the positioning of the operator, who sits sideways to the direction of travel.
Leading - Commonly known as forklifts, they are the most common type of forklift used in companies, with their help it is possible to move goods, the weight of which is counterbalanced by the weight of the forklift itself. They are usually used to transport items internally.
Systemic - This type can pick up pallets with goods on both sides. In addition, it is manoeuvrable, so it can be operated in narrow spaces, and it has a handling capacity that works well for rapid order picking and allows for greater transport efficiency.
Hoist - otherwise known as telescopic forklifts, due to their very long reach both upwards and sideways, they are particularly suitable for warehouses where they will allow space to be optimised, this type of forklift can be operated conventionally or by means of a drawbar by an operator who will walk alongside the machine.
High storage - thanks to their special mast design, they make it possible to fold and lift goods up to a height of several metres. Thanks to their size, they are able to move and transfer pallets very efficiently from dense spaces. As with forklifts, the operator sits sideways to the direction of travel, but what distinguishes them from front forklifts is the height of the mast, which can be moved forwards and backwards.
Suspended - can be said to be a portable version of the forklift, with the difference that it can be attached to a car and transported together with the goods, they are used for both loading and unloading of goods regardless of the surface on which they move.
Torsion - are distinguished by their exceptional manoeuvrability, as they have a swivelling mast that allows precise manoeuvring. Their use will prove particularly useful in production halls and warehouses, where precise handling of the load is essential...,
Platform - When purchasing this type of equipment, it is important to consider what it will be used for, as manufacturers offer the option of buying a trolley with a large or small platform, depending on your needs. In addition, it can be fitted with sides and detachable sides to ensure that the load does not fall off the platform.
Specialised - This type of trolley is suitable when you want the operator to be lifted along with the load. This type of application has its place in plants where extreme precision and control of the goods is required.
Who can drive a forklift?
In accordance with the Technical Supervision Act and current health and safety regulations, every operator of mobile platforms and telescopic handlers must be suitably authorised by the Technical Supervision Office. In addition, it is recommended that additional training be undertaken before working with this type of equipment, as inappropriate use can be dangerous.
Forklift trucks what they are used for?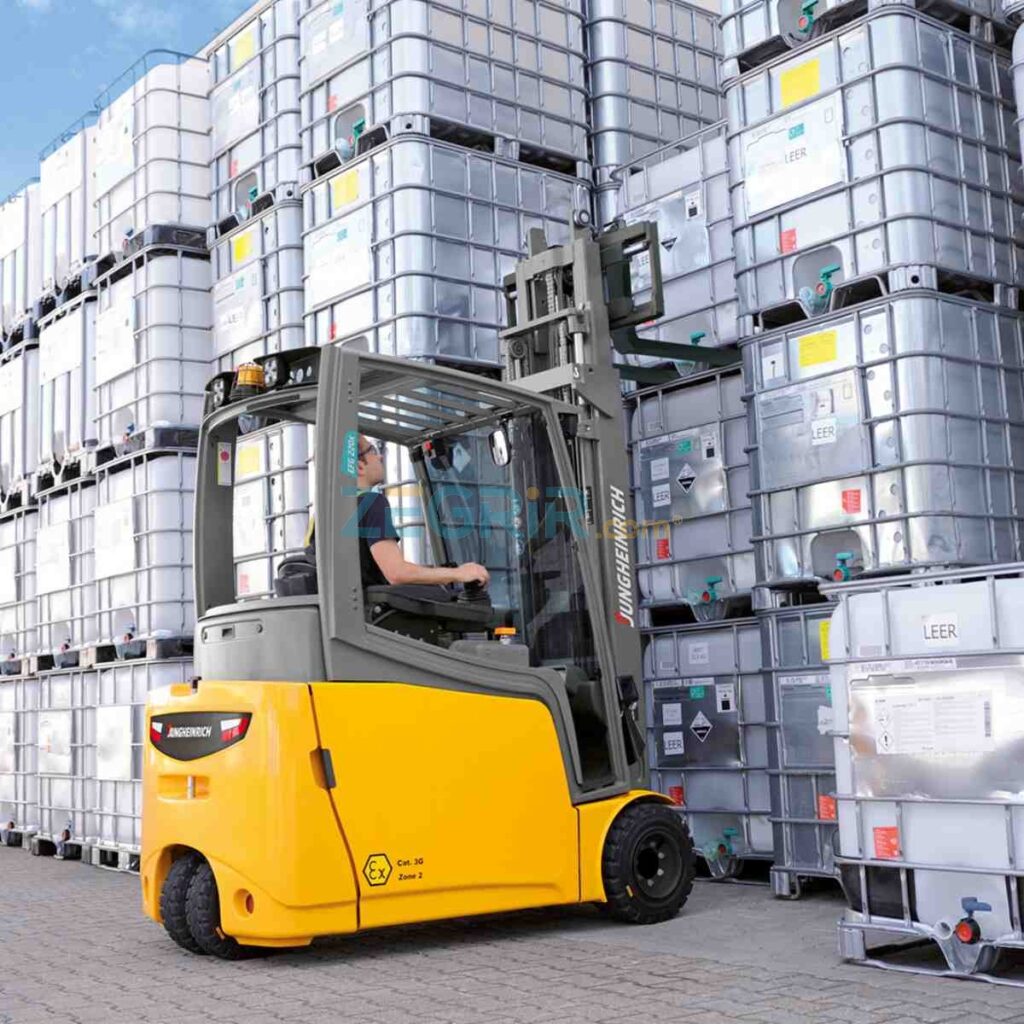 Trolleys are specialised equipment and are used (regardless of the type) to move and stack goods. They can prove to be an essential piece of equipment in production halls or warehouses, so it is worth considering renting different types of trolleys at the start of your business to see which type will be best for your needs. In the event that you are not sure what type of trolley will work best, it is worth considering renting from companies that have a wide range. When choosing several models, it is worth negotiating the terms individually.
A factor that should be decisive is readily available service and expert advice. If the rental company does not have its own warehouse of spare parts, you have to reckon with an extended possible repair time, which can often take up to several months due to the difficult-to-reach parts of the forklift truck. In addition, pay attention to the distance of the service centre from your business premises. Remember that the office of the rental company's representative is not a service centre. 
Questions and Answers
Is a normal driving licence enough to drive a wheelchair?

No, you need a licence to drive a forklift, which is granted by the Technical Inspection Authority.
What are the prices of forklifts?

The prices of the trolleys range from tens to hundreds of thousands of zloty. It all depends on the type and size of the trolley.
What is the most common cause of trolley breakdowns?

The component that breaks down most often is the forks, this is usually due to excessive or incorrect use of the machine.