Training for floating cranes - future operators and maintainers welcome
Floating cranes, also known as deck cranes or ship cranes, are lifting machines used for loading and unloading cargo, in this case on ships and oil rigs.
Like other types of cranes, they are subject to technical supervision. In order to be able to work with them, either as an operator or as a maintainer, it is therefore necessary to obtain a licence issued by the UDT. In order to do this, it is necessary to pass an examination before their commission.
However, in order to be well prepared for such an exam, training is first required. Our company offers courses for both operators and maintainers of floating cranes. You will learn theory as well as practice. In addition to the training itself, we help you with the formalities involved in enrolling for the exam and collecting the documents afterwards.
Both individual clients and companies are welcome. Each participant must meet several requirements to be eligible for training:
be at least 18 years old,
have a minimum of primary education,
good physical and mental health, documented,
knowledge of the Polish language to enable free communication or, failing that, the presence of a sworn translator.
What is the framework programme for the course? In the theoretical part we will give you the following knowledge: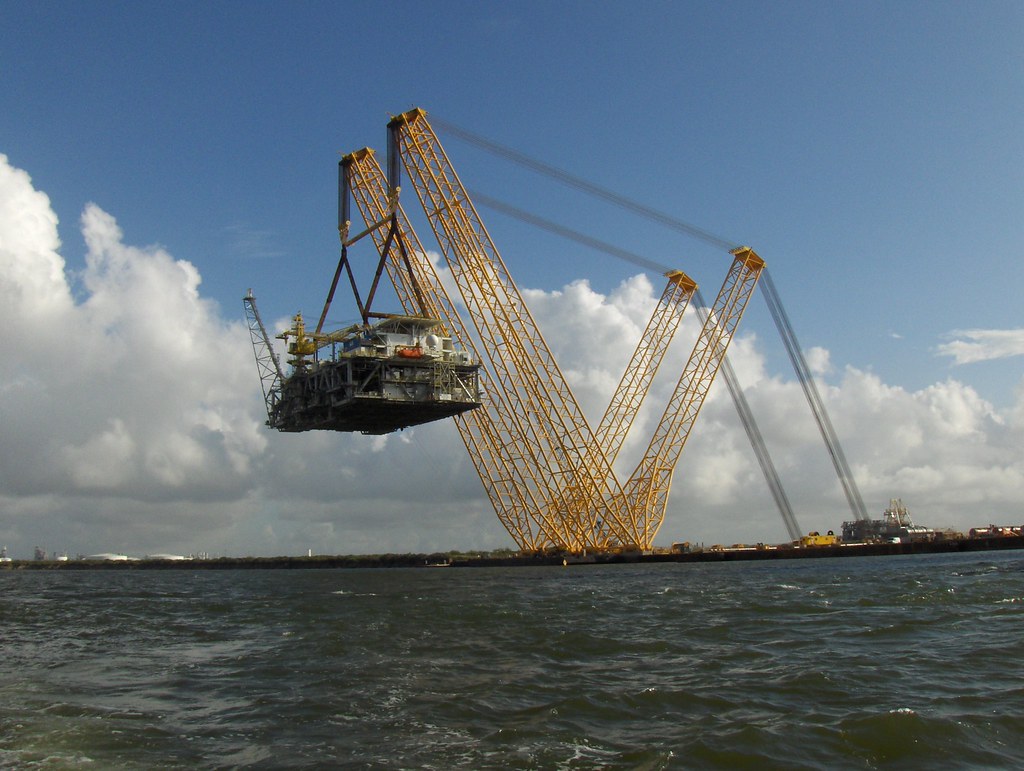 essential information on ships and drilling rigs, how to install cranes,
construction, operation and use of floating cranes,
machine specifications, documentation,
all about technical supervision,
operation,
dealing with emergencies, including dangerous situations,
health and safety regulations, first aid
technical assessment of the cranes before starting work,
proper maintenance, use of lubricants and oils,
crane operation, theory.
After completing the practical training, each participant takes part in a hands-on exercise where they apply the knowledge they have acquired when working with cranes, learning how to properly handle and deal with simulated emergency or dangerous situations.
After a full training course, the trainee is enrolled for an examination, which takes place in front of the UDT commission. A positive result in both parts is equivalent to gaining the licence and being allowed to work as an operator and/or maintainer. The authorisations are valid for 5 years from the date of passing the exam. They can, of course, be renewed for a further 5 years, provided you have practised your profession for a minimum of 3. In addition, the application must be submitted no later than 3 months before the expiry of the certificate.
Opportunities after the training and examination
If you're still wondering whether it's worth taking the training and passing the exam, our centre employs top professionals with many years' experience who have themselves worked in the industry for a long time and share useful knowledge.
In addition, crane operators and maintainers are highly sought-after people on the job market. Therefore, by gaining a qualification you can not only get a well-paid job, but also set up your own business. The UDT certificate gives you the opportunity to work not only in Poland, but also throughout the European Union.
Convinced? Feel free to contact us, we will answer any questions you may have.
Questions and Answers
Where can I work while qualified?

Operators and maintainers of floating cranes can work on ships and offshore platforms in Poland and throughout the European Union.
Can I work after the training?

No, the training prepares you for the UDT exam. It is only when you pass that you receive your work authorisation.
How long are the entitlements valid?

The floating crane licence is valid for 5 years from the date of passing the exam.
More information: