UDT certification for deck crane operators and maintainers 
Purpose of the training
Za cel naszego szkolenia obraliśmy przeszkolenie kursantów w sposób sprawny – z wysoką efektywnością nauczania. Zostaniesz zapoznany z opracowanym przez nas programem szkoleniowym, gdzie zgłębisz podstawowe informacje o żurawiach pokładowych, jak je bezpiecznie eksploatować, jak przeprowadzać przeglądy i prowadzić księgę konserwatora. Po ukończeniu kursu będziemy asystować podczas Twojego egzaminu UDT.
Course of training
Opracowane przez nas kursy dzielą zakres szkolenia na część teoretyczną i część praktyczną. W ciągu trwania szkolenia będziesz mieć dostęp do wszelkich maszyn i urządzeń z naszego zasobu. W czasie zajęć zapoznasz się z:
obowiązującymi zasadami BHP,
konstrukcją żurawia pokładowego,
przeprowadzaniem przeglądów,
prowadzeniem księgi konserwatora,
bezpiecznym eksploatowaniem żurawia pokładowego.
Egzamin na operatora i konserwatora żurawi pokładowych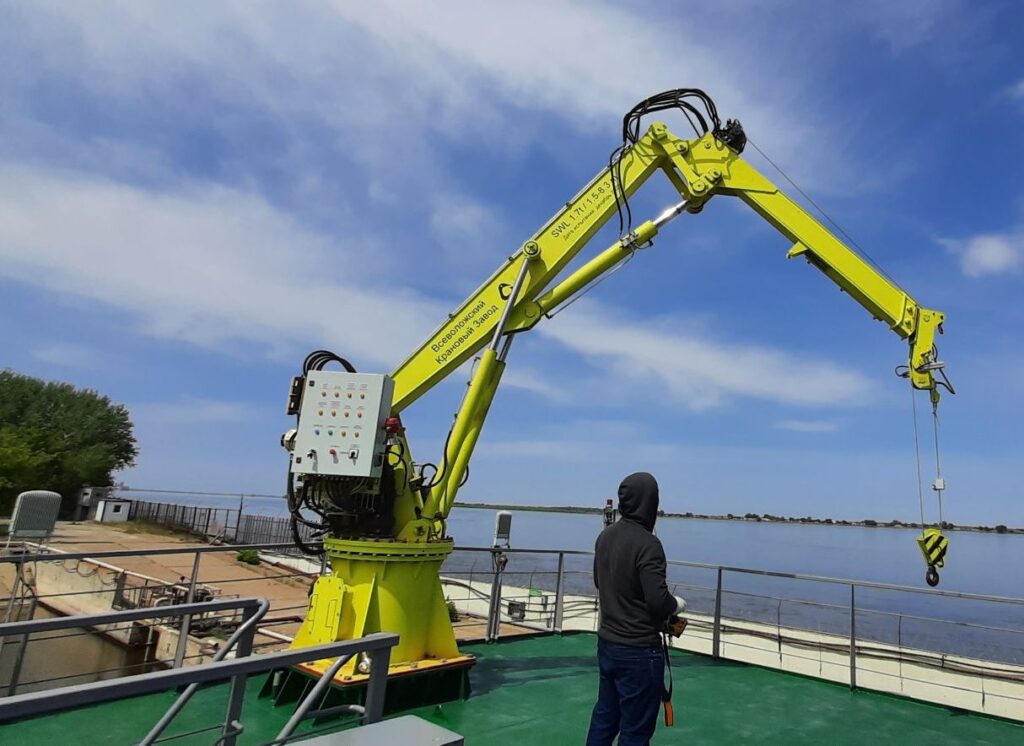 Państwowy egzamin organizowany przez Urząd Dozoru Technicznego dzieli się na dwie części: teoretyczną i praktyczną. W części teoretycznej należy rozwiązać test, złożony z 15 pytań zamkniętych. Wykazuje się tu znajomość budowy maszyny, zasad BHP oraz prowadzenia dokumentacji technicznej. Praktyka to wykonywanie zleconych zadań na placu manewrowym. Należy wykazać zdolności manualne w bezpiecznym kierowaniu urządzeniem. Nad całością czuwa komisja złożona z pracowników UDT.
Wydawanie uprawnień UDT
Zaliczenie obu części egzaminu państwowego, gwarantuje otrzymanie uprawnień UDT. Wystawiane są one na okres od 3-5 lat w przypadku żurawi pokładowych. Należy je regularnie odnawiać – na 3 miesiące przed wygaśnięciem daty ważności na dokumencie. Certyfikaty UDT są honorowane w obrębie całej Unii Europejskiej.
Uwarunkowania dla kursantów
Przyszli operatorzy/konserwatorzy muszą spełnić szereg wymagań by móc przystąpić do szkolenia i egzaminu. Zasady te są narzucone przez UDT.
należy być pełnoletnim,
należy mieć ważne badania lekarza medycyny pracy,
należy ukończyć podstawową edukację,
warto posiadać uprawnienia na prace wysokościowe.
Wynagrodzenie operatorów i konserwatorów żurawi pokładowych
Zarobki operatorów/konserwatorów żurawi pokładowych ściśle związane są z doświadczeniem operatorów. Nowicjusze w branży mogą liczyć na zarobki z szeregu 3-4 tysięcy złotych brutto. Natomiast fachowcy z doświadczeniem i umiejętnościami znajdą oferty o medianie zarobków 5-6 tysięcy złotych brutto. Praca za granicą oferuje znacznie lepsze wynagrodzenie – kilkukrotnie wyższe niż w Polsce. Korzystając z tego, że certyfikaty UDT są ważne na terenie Unii Europejskiej wielu operatorów/konserwatorów wyjeżdża w poszukiwaniu pracy.
Gdzie prowadzimy szkolenia?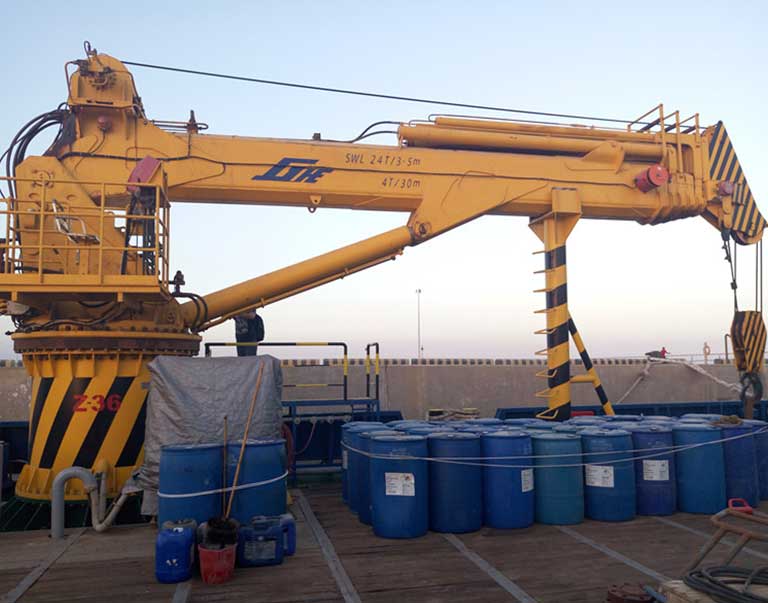 Wszelkie szkolenia przeprowadzone są w naszym ośrodku w Warszawie, jednak wychodząc naprzeciw oczekiwaniom klientów uruchomiliśmy również usługę przeprowadzania kursów na terenie całej Polski – zgodnie z życzeniem klienta. Możemy zorganizować szkolenia jednoosobowe lub dla grup.
Zapoznaj się z ofertą naszych pozostałych kursów:
UDT training,
maintenance of materials handling equipment,
maintainer of equipment for the disabled,
construction machinery operator,
operatora wózków widłowych,
mobile platform operator,
flange fitter,
Forklift trucks - become qualified as an operator,
TDT entitlements,
UNO - use, risks and TDT powers,
UDT equipment maintainer,
aerial work platform maintainer,
mast platform operator,
mobile platform operator,
operator of suspended access platforms,
aerial work platform operator,
telescopic loader operator,
freight lift operator,
crane operator,
operation and maintenance of unloading and loading equipment,
crane operator,
scissor lift operator,
mobile platform operator,
UDT/TDT/WDT entitlements,
obsługa urządzeń ciśnieniowych.
Questions and Answers
Jaka jest ważność certyfikatów UDT po kursie operatorów/konserwatorów żurawi pokładowych?

Certyfikaty UDT z branży operatorów/konserwatorów żurawi pokładowych wystawiane są na okres 3–5 lat.
Kiedy należy odnawiać certyfikaty UDT?

Każdy certyfikat należy zgłosić do odnowienia na 3 miesiące przed datą wygaśnięcia, wpisaną w dokumencie.
More information: