Training for stationary crane operators
Ośrodek szkoleniowy ERGON wyposażony jest we wszelkie środki dydaktyczne, umożliwiające zdobycie wymaganych uprawnień UDT. Opracowaliśmy efektowny program kształcenia dla przyszłych operatorów/konserwatorów żurawi stacjonarnych. Realizujemy swoje kursy pod nadzorem Urzędu Dozoru Technicznego. Podczas szkolenia zdobędziesz niezbędną wiedzę, która posłuży Ci do zdobycia uprawnień UDT.
Course flow
Kurs na UDT qualifications dla operatorów/konserwatorów żurawi stacjonarnych przebiega następująco:
rozpoczynasz szkolenie od części teoretycznej, w której zapoznasz się między innymi z: przepisami bezpieczeństwa, konstrukcją żurawia stacjonarnego oraz prowadzeniem księgi konserwatora i dokumentacji technicznej,
następnie część praktyczna realizowana jest na placu manewrowym, gdzie nauczysz się obsługiwać maszynę i wykonywać zadania zlecone przez wykwalifikowanych instruktorów.
Egzamin państwowy UDT
Egzamin państwowy w związku ze zdobyciem uprawnień UDT, wygląda analogicznie jak nasz kurs. Dzieli się na dwie części: teorię i praktykę. W części praktycznej zostaniesz zobligowany do napisania testu pisemnego o 15 pytaniach zamkniętych. Udzielenie 11 poprawnych odpowiedzi gwarantuje zaliczenie testu. Gdy odbędziesz pierwszą część, należy przystąpić do części drugiej: praktycznej. Odbywa się ona na placu manewrowym, gdzie w obecności komisji należy wykonać zlecone zadania egzaminacyjne, dowodzące o umiejętności bezpiecznego eksploatowania maszyny.
Uprawnienia UDT dla operatorów i konserwatorów żurawi stacjonarnych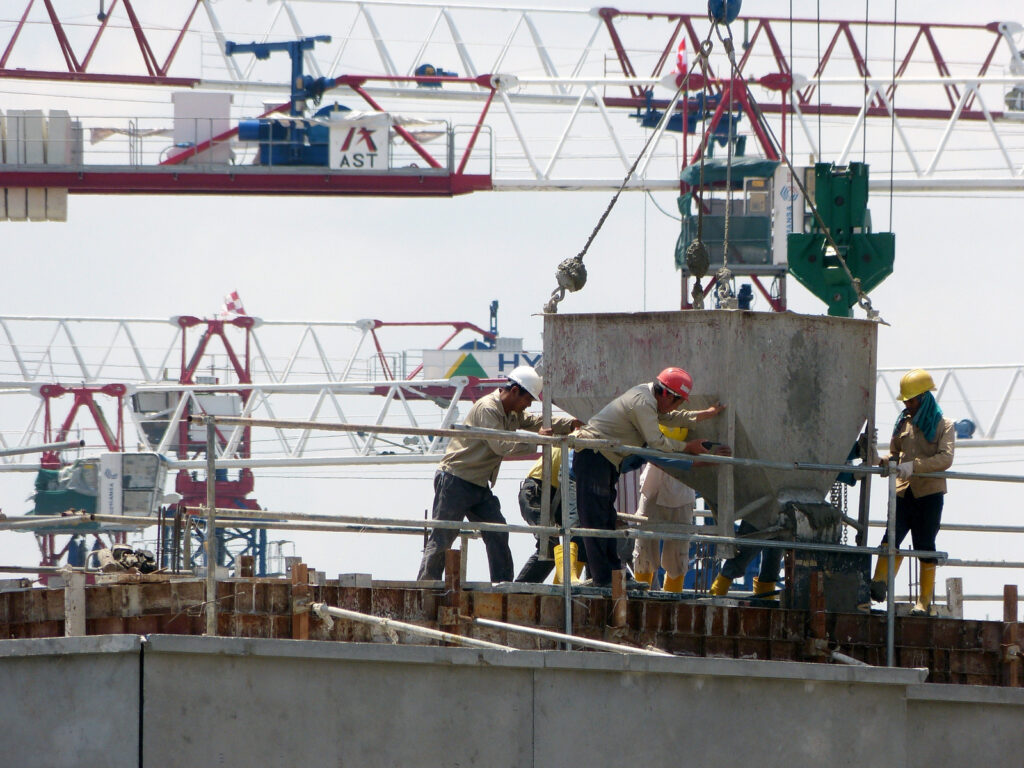 Kursanci, którzy ukończyli proces egzaminacyjny z wynikiem pozytywnym mogą złożyć wniosek do Urzędu Dozoru Technicznego o wydanie uprawnień operatora/konserwatora żurawi stacjonarnych. Certyfikat UDT ważny jest od 3-5 lat od daty wydania. Należy regularnie zgłaszać się do odnawiania dokumentów. Uprawnienia ważne są w obrębie całej Unii Europejskiej.
Wymagania od przyszłych uczestników
Kursantem może stać się osoba, która:
jest pełnoletnia,
nie posiada przeciwwskazań lekarskich do podjęcia szkolenia,
posiada wykształcenie co najmniej podstawowe,
ma aktualne uprawnienia na prace wysokościowe.
Zarobki operatorów i konserwatorów żurawi stacjonarnych
Doświadczeni operatorzy/konserwatorzy żurawi zarabiają miesięcznie od 5-6 tysięcy brutto, natomiast nowicjusze w branży od 3–4 tysięcy złotych brutto. Są to dane na rok 2022. Natomiast zarobki operatorów/konserwatorów za granicą potrafią być kilkukrotnie wyższe.
Where do we train?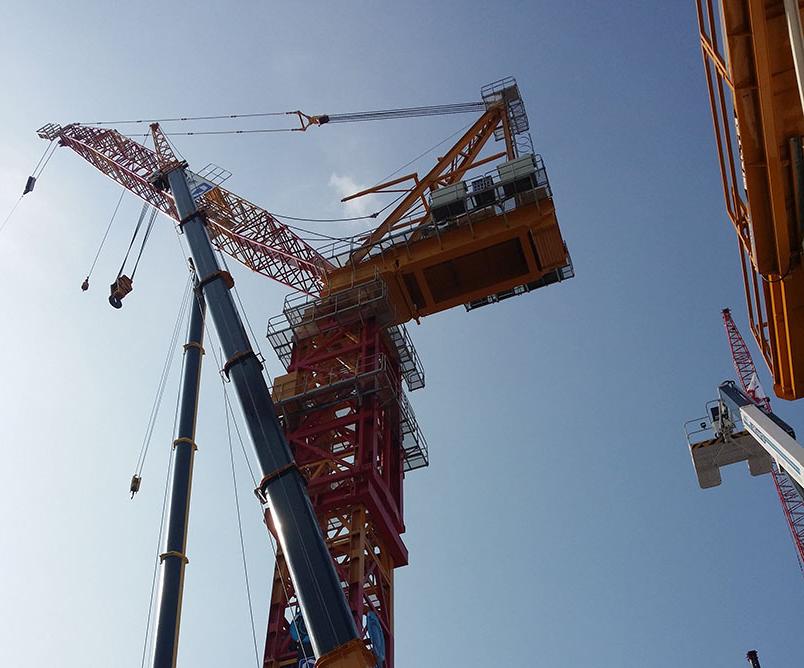 Wszelkie szkolenia w naszej firmie przeprowadzane są w naszym ośrodku szkoleniowym w centrum Warszawy. Dodatkowo postanowiliśmy uruchomić usługę dotyczącą przeprowadzania szkoleń w miejscu wskazanym przez klienta. Przyszli operatorzy/konserwatorzy mogą wybrać, w jakiej formie chcą uczestniczyć na zajęciach. Organizujemy zajęcia grupowe i jednoosobowe.
Inne kursy w ofercie ERGON:
maintenance of materials handling equipment,
maintainer of equipment for the disabled,
construction machinery operator,
forklift operator,
flange fitter,
Forklift trucks - become qualified as an operator,
aerial work platform maintainer,
mobile platform operator,
aerial work platform operator,
telescopic loader operator,
freight lift operator,
crane operator,
operation and maintenance of unloading and loading equipment,
TDT entitlements,
UNO - use, risks and TDT powers,
UDT equipment maintainer,
crane operator,
scissor lift operator freewheeling,
mobile platform operator,
UDT/TDT/WDT entitlements,
operation of pressure equipment,
szkolenia z zakresu UDT.
Questions and Answers
Gdzie przeprowadzane są szkolenia konserwatorów i operatorów żurawi stacjonarnych?

Przeprowadzamy szkolenia w naszej filii w Warszawie, a także na terenie całej Polski ze względu na usługę szkolenia z dojazdem do klienta.
Jakie są uwarunkowania dla kursantów?

By przystąpić do szkolenia, kursanci muszą mieć ukończone 18 lat, muszą posiadać ważne badania lekarza medycyny pracy, muszą posiadać aktualne uprawnienia do wykonywania prac wysokościowych oraz muszą posiadać wykształcenie co najmniej podstawowe.
More information: