Training for floating cranes - future operators and maintainers welcome
Żurawie pływające, zwane również pokładowymi czy statkowym, to maszyny dźwigowe służące do załadunku i rozładunku towaru, w tym wypadku na statkach oraz platformach wiertniczych.
Tak jak pozostałe rodzaje żurawi, podlegają one pod dozór techniczny. Aby więc móc pracować z nimi, czy to w roli operatora czy konserwatora, niezbędne jest zdobycia uprawnień wydawanych przez UDT. W tym celu należy zdać egzamin przed ich komisją.
Aby się jednak dobrze do takiego egzaminu przygotować, najpierw trzeba odbyć szkolenie. Nasza firma oferuje kursy zarówno dla operatorów, jak i konserwatorów żurawi pływających. Poznasz teorię oraz praktykę. Poza samym szkoleniem pomagamy w formalnościach związanych z zapisami na egzamin oraz późniejszym odbiorem dokumentów.
Zapraszamy zarówno klientów indywidualnych, jak i firmy. Każdy uczestnik musi spełnić kilka wymagań, aby móc przystąpić do szkolenia:
be at least 18 years old,
posiadać wykształcenie co najmniej podstawowe,
dobry stan zdrowia fizycznego i psychicznego, udokumentowany,
znajomość języka polskiego pozwalająca na swobodną komunikacja lub w razie jej braku obecność tłumacza przysięgłego.
Jak wygląda ramowy program kursu? W części teoretycznej przekażemy Ci następującą wiedzę: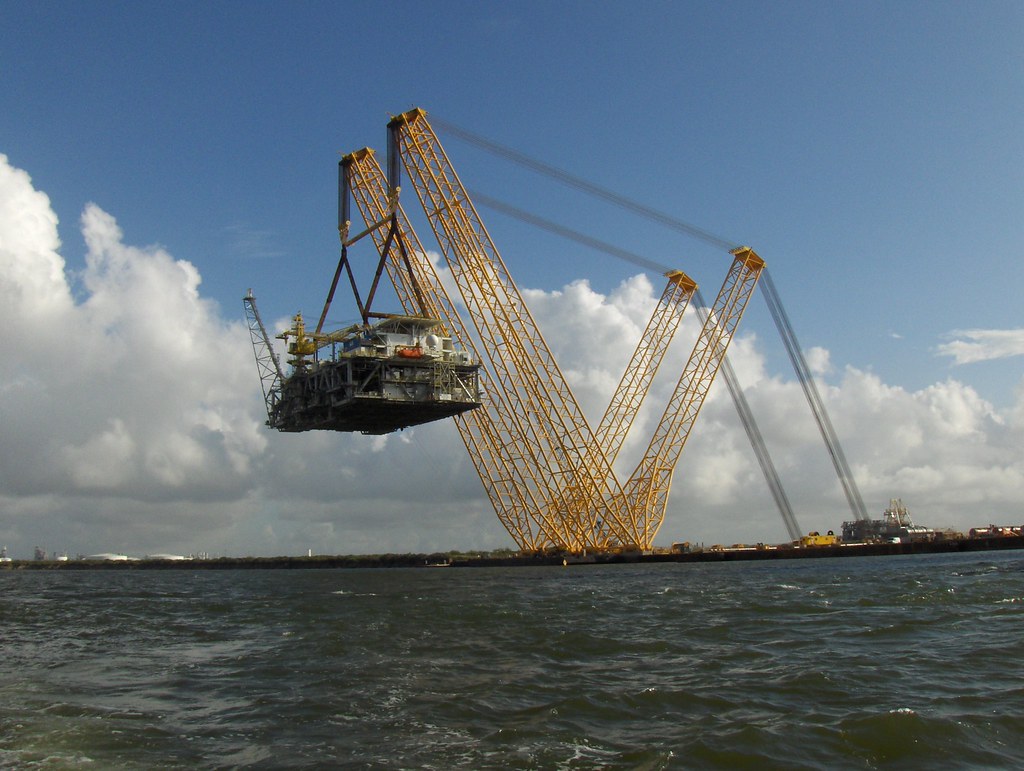 niezbędne informacje o statkach i platformach wiertniczych, sposób montażu żurawi,
budowa, działanie i zastosowanie żurawi pływających,
dane techniczne maszyn, dokumentacja,
wszystko o dozorze technicznym,
eksploatacja,
postępowanie w sytuacjach wyjątkowych, w tym niebezpiecznych,
przepisy BHP, pierwsza pomoc
ocena techniczna żurawi przed przystąpieniem do pracy,
właściwa konserwacja, użycie smarów i olejów,
obsługa żurawia, teoria.
Po skończonym szkoleniu praktycznym, każdy uczestnik odbywa ćwiczenia praktyczne, gdzie wykorzystuje nabytą wiedzę podczas pracy z żurawiami, uczy się właściwej obsługi i postępowania w symulowanych sytuacjach wyjątkowych czy niebezpiecznych.
Po pełnym szkoleniu, kursant jest zapisywany na egzamin, który odbywa się przed komisją UDT. Pozytywny wynik obu części jest równoznaczny ze zdobyciem uprawnień i pozwoleniem na wykonywanie pracy operatora i/lub konserwatora. Uprawnienia są ważne przez 5 lat od daty zdania egzaminu. Można je oczywiście przedłużyć na kolejne 5 lat, pod warunkiem wykonywania zawodu przez minimum 3. Ponadto wniosek należy złożyć nie później niż 3 miesiące przed wygaśnięciem certyfikatu.
Możliwości po szkoleniu i egzaminie
Jeśli wciąż się zastanawiasz, czy warto podchodzić do szkolenia i zdawania egzaminu, nasz ośrodek zatrudnia najlepszych specjalistów z wieloletnim doświadczeniem, którzy sami długo pracowali w branży i dzielą się użyteczną wiedzą.
Ponadto, operatorzy i konserwatorzy żurawi, to ludzie bardzo poszukiwani na rynku pracy. Zdobywając uprawnienia możesz zatem nie tylko zdobyć dobrze płatną posadę, ale też założyć własną firmę. Certyfikat UDT daje możliwości pracy nie tylko w Polsce, ale i całej Unii Europejskiej.
Przekonałeś się? Zapraszamy się do kontaktu, odpowiemy na wszelkie pytania.
Questions and Answers
Gdzie mogę pracować mając uprawnienia?

Operator oraz konserwator żurawi pływających mogą pracować na statkach oraz platformach wiertniczych w Polsce i całej Unii Europejskiej.
Czy po szkoleniu mogę pracować?

Nie, szkolenie przygotowuje do egzaminu UDT. Dopiero po uzyskaniu wyniku pozytywnego otrzymuje się uprawnienia do pracy.
Ile są ważne uprawnienia?

Uprawnienia na żurawie pływające ważne są przez 5 lat od daty zdania egzaminu.
More information: