Scope of onshore - offshore training
ERGON specialises in providing training in various fields of work. Our training offer includes a wide range of courses such as onshore and offshore. All training and courses at our centre are conducted in accordance with the qualification requirements of the International Organisation for Standardisation (ISO).
Training program
The curriculum is divided into theoretical and practical parts. The classes at our centre are developed by experienced specialists and qualified instructors.
The course programme is taught according to current ISO-compliant standards and principles.
Part theoretical includes topics such as:
basic safety rules during work,
applicable legislation,
hazard analysis and contingency plan,
post-accident analyses,
familiarisation with the procedure before boarding the helicopter.
Part practical includes, inter alia:
oil and gas extraction,
exploration of raw material deposits on the seabed,
safe travel by helicopter and lowering it in case of emergency,
correct donning of waistcoats and use of escape apparatus,
ensuring a safe workplace,
sounding the alarm during an emergency,
locating the fire and using extinguishing agents,
providing first aid,
operating machines and tools while performing tasks.
Banksman and slinger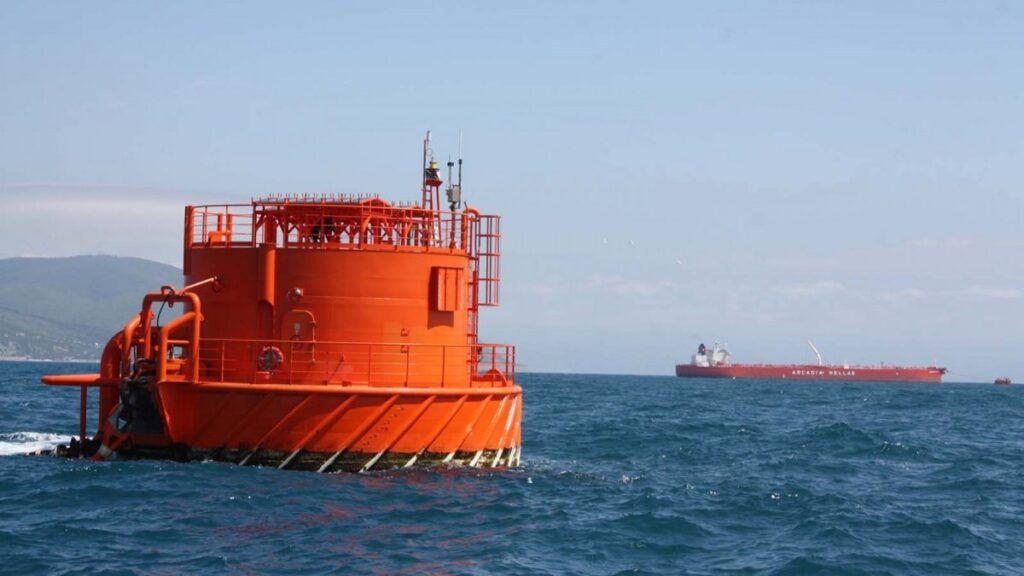 The banksman and slinger preparation course deals with the use and supervision of cranes at sea. During the training, candidates will acquire the necessary knowledge and practical skills in handling, slinging loads and the safety behaviour to be observed when using the equipment. The requirements and competence are in accordance with ISO 23853:2018.
Telescopic loader course
Trolleys such as the telehandler are a very versatile piece of equipment. Thanks to its interchangeable attachments, we can completely change its function and use. We can easily transform the loader into a lift or even a working platform, and it can be used in any field of work. By taking the ISO 26676 training course, you will acquire the necessary knowledge and skills to work with this equipment. Successful completion of the exam will give you the authority to use the machine.
Painter-sandblaster on offshore projects
On the course you will learn safe techniques in sandblasting-blasting and painting of metal surfaces. You will learn, among other things, corrosion protection, maintenance used in the marine and land-based industries. Once you have completed the course, you will be able to carry out anti-corrosion protection with the appropriate equipment with ease. Upon successful completion of the course, you will obtain a certificate that complies with the current requirements developed by the Norwegian oil industry for companies in the petrochemical industry NORSOK M-501.
NORSOK is a series of standards developed by the Norwegian oil industry for petrochemical companies.
Mountaineering courses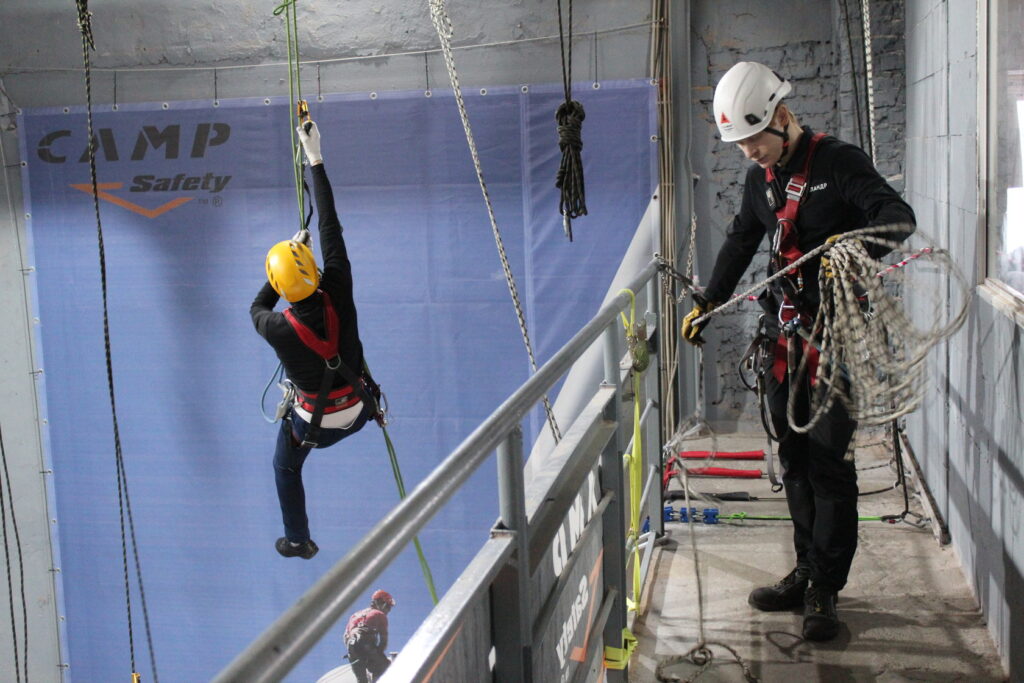 We provide mountaineering, construction access and rope access courses. During the class you will learn about knot tying techniques and their safe use. The training will prepare you for working at height and belaying yourself and the environment next to you. Once you have completed the course, you will be able to rope and scaffold with ease. The syllabus is adapted to current BS 8454 standards.
We are in the process of preparing a new GWO onshore course consisting of 4 modules for technicians who work on onshore turbines.
Delivery of training consisting of 4 modules:
first aid - FA - First Aid,
Manual Handing - MH,
work at height - WAH - Work at Heights,
Fire protection - FAW - Fire Aweraness.
Where do we conduct training?
We conduct training courses throughout Poland, with training centres in major cities across the country. We offer travel to the client's address, and theoretical lectures can be conducted online.
Who is the course aimed at?
The course is designed for people who want to start their adventure in the offshore oil and gas industry, among others, and for those who already work on the water and want to broaden their qualifications and skills. Working in this position is not the easiest thing to do and you have to face the difficulties encountered.
Certificate
To start working on drilling or production platforms in the Norwegian Sea, it is necessary to obtain a certificate MEWP ISO 18878. The document is valid in Norway, the UK, Denmark and is also recognised in other countries. The certificate is required to carry out work at heights above 2 metres. After completing the course, the delegate gains certification to carry out work at sea and on land, which is valid for four years. The certificate is approved by the International Organisation OPITO.
Conditions for joining courses:
at least 18 years of age,
minimum primary education,
no medical contraindications.
Questions and Answers
What certification is needed to work with an oil rig in the Norwegian Sea?

To work in the Norwegian Sea with drilling or production platforms, it is necessary to obtain MEWP ISO 18878 certification.
With what access are mountaineering courses conducted?

At our centre, we run mountaineering courses with rope and construction access.
Do you train operators for telehandlers?

Yes, we offer, among other things, operator training for specialised lift trucks such as telehandlers.
Who approves the MEWP ISO 18878 certificate?

MEWP ISO 18878 certification is endorsed by the International Organisation OPITO, which has its headquarters in the UK.
More information: